Strategic Thinking:
Big Brothers Big Sisters Charlotte
Volunteerism is key to the Big Brothers Big Sisters Charlotte, NC approach, but times had changed – today's volunteers are reluctant to make long-term commitments.  The Board and staff needed to examine their options and look at other organizations who were successfully addressing this issue.  In essence, this organization knew they had to turn their approach upside down to remain relevant.  They embarked on a one-year process using a six step process to Discover, Dream, Design, Distill, Develop, and Deliver.  Staff and board leadership were involved in every step along the way.  Their lengthly strategic thinking process resulted in a viable long-term strategic plan that integrated multi-options for mentoring high-risk children that is innovative and impactful.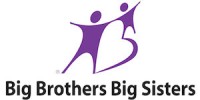 Reinvention:
United Way of Central Carolinas
Change was the name of the game for the United Way of Central Carolinas – so we called it a "reinvention."  A four-year process successfully rebuilt the board, reestablished community trust, implemented a new collective impact funding model, and instituted a donor-focused approach to fundraising.  The process involved every constituency group, and resulted in changes that brought the UWCC back as one of Charlotte's most admired fundraising organization in the nation.  Their willingness to change rebuilt the trust they needed, not solely to survive, but to thrive.
.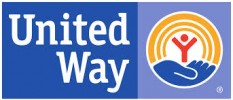 Philanthropic Culture:
Leadership Gift School
Leadership Gift School is grounded in the belief that organizations and communities need a philanthropic culture, to be at their best.  LGS utilizes an eight-month educational program to build a cultural bond between the CEO, their CDO, and board leadership.  This educational program has resulted is a more sophisticated, donor-focused, metric based, fundraising approach for over 49 Charlotte-based organizations.  The LGS Program has helped to shift Charlotte-area fundraising from a transactional model to a transformative model, influenced by leadership principles and values-based relationships.